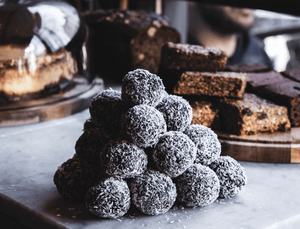 Looking for a sweet treat that's healthy and nutritious but also seriously delicious?
our bliss balls cover all the requirements!

Packed full of wholesome ingredients, healthy carbs and fats and proteins, they're called power balls for a reason ~ they deliver instant power when you eat them!

No processed ingredients and no refined sugar!
Vegan and GF, our bliss balls are so delicious and 100% natural and whole ingredients.